SOCIAL MEDIA MANAGEMENT
Our done for you Social Media Packages deliver the most relevant and real-time content to your social media accounts.  In our process, we go out and research your company.  We take a look at your website, review prior posts, look at your writing and content style, and deliver these aspects to your audience. After you sign up, you can enjoy the perks of being seen at your favorite social media sites, without having to worry about providing the exact content that will be used. As a result, we  take care of it all so you don't have to.  In addition, we will stay within brand on all our messaging and welcome any and all requests to make posts on your behalf.
This done for you social media marketing plan will deliver your content to your target audience to educate them about your products and services.
We consult with you to find out exactly how you want to grow your social media pages. In the process, we discuss who your target client is as well as the platforms you want to use.
We design your posts to meet your company's brand through creative and visual content. Consequently, we target your key demographics and use content that provides your story to the audience.
We deliver your new content to your audience using the social media platforms provided. Through our offerings, we can deliver scheduled posts, as well as custom designed posts per your request.
WHY YOU NEED SOCIAL MEDIA MANAGEMENT
Content provided for you.
Establish your online presence.
Connect with your online community.
Increase the number of followers.
Create an online conversation.
Build your social media brand.
WE SUPPORT YOUR SOCIAL MEDIA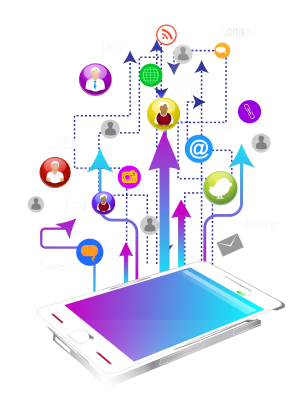 FACEBOOK
Facebook is one of the most cost effective methods to get in front of your target audience.  Because content on feeds becomes more directed between users now more than ever, it's important to design targeted campaigns to get in front of your ideal customer.
TWITTER
Tweet Tweet! Twitter is becoming ever more popular to relay real time news and updates.   With over 330 million monthly active users, a huge base of prospects awaits your company.  Accordingly, we can deliver your message and content, Twitter style. #Awesome!

YOUTUBE
YouTube has over 1 billion active users on it's platform.  Because YouTube ranges from pure entertainment to corporate training, this medium offers a unique platform to display video content.
PINTEREST
Pinterest offers a very unique platform to display your niche products, as well as display visually different graphical representations of your company. Currently with over 200 million active users, Pinterest can become beneficial for you.
INSTAGRAM
Instagram is a growing social media site that offers a way to display images and content.  With over 800 million active users, the popularity of this site continues to grow.  Through our process, we can help get your content in front of these users.
LINKEDIN
Get connected with an online business community through LinkedIn.  Because LinkedIn has over 500 million users, this can be a great way to connect with business minded individuals.